Are you planning a trip to Bulgaria? Maybe you've already heard about Varna, a beautiful coastal city known for its sandy beaches, rich history, and stunning architecture. However, before heading anywhere, it's always best to know what kind of weather you can expect during your stay.
So let's dive deeper into Varna's climate and weather patterns throughout the year to help you plan your trip accordingly. Whether you're a sun-seeker or a culture vulture, I've got you covered.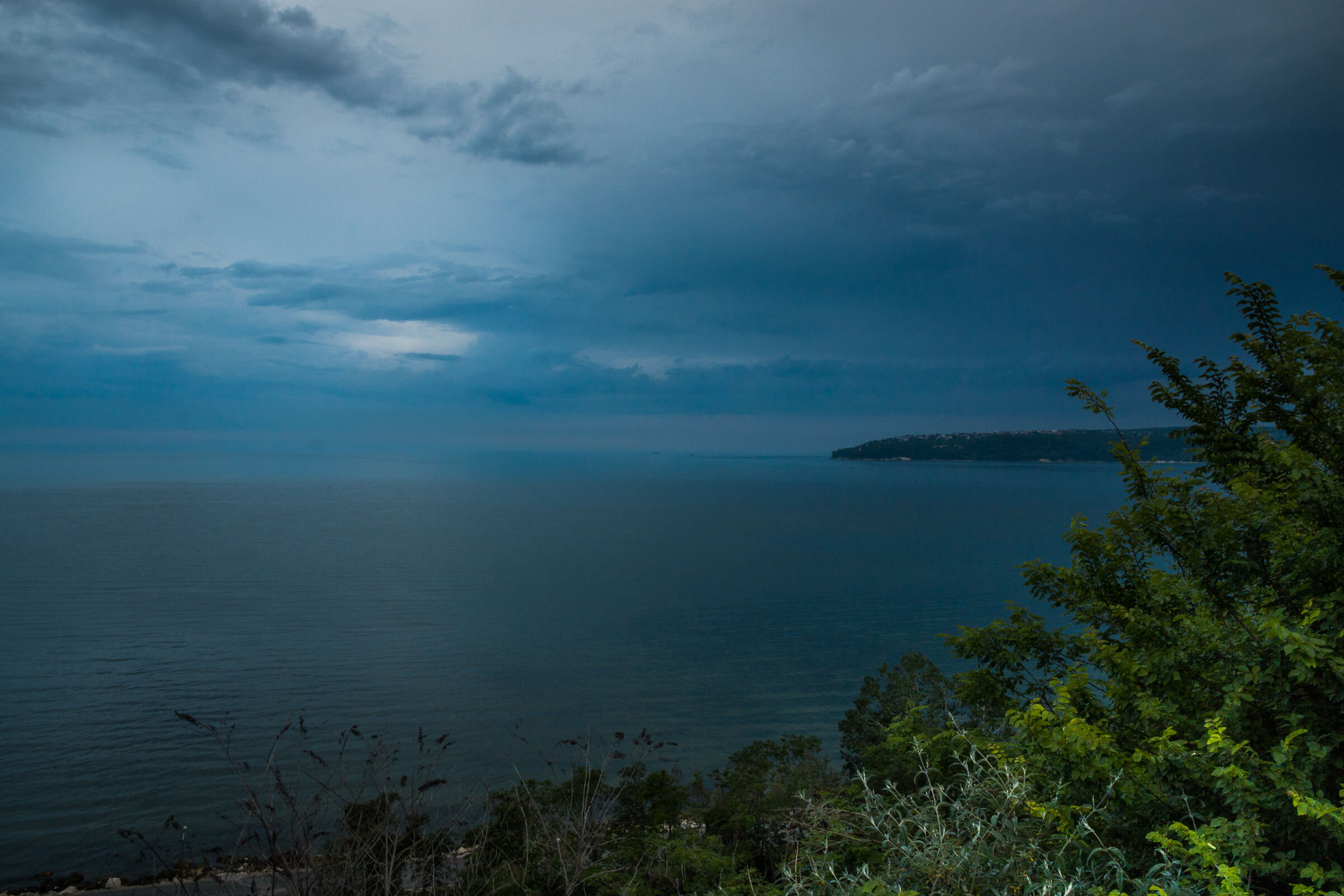 Where is Varna located in Bulgaria?
A city's climate is inevitably affected by its geographical location. That's why we'll start there.
Varna is a city located on the northeastern coast of Bulgaria, on the Black Sea shore. We could say it's more or less near the border with Romania (about 100 km). 
Varna, Bulgaria Climate
Varna, Bulgaria, has a humid subtropical climate. It is influenced by its proximity to the Black Sea, with hot and humid summers and relatively mild winters. The sea moderates the temperature, keeping it from getting too hot or too cold.
The average temperature in the summer months (June to August) is around 25-27°C (77-80°F), perfect for sun-seekers looking to soak up the rays on Varna's beautiful beaches. 
On the other hand, in the winter (December to February), temperatures range from 3-8°C (37-46°F), making it a great time to explore the city's rich history and culture without the crowds. 
While rainfall can occur throughout the year, the wettest months are typically May and June. Overall, Varna's climate makes the city an ideal and popular year-round destination for those who want to enjoy the sea and the sun while avoiding extreme weather conditions.
What is the water temperature in Varna, Bulgaria?
The water temperature in Varna typically ranges from 20-26°C (68-79°F) during the summer months, making it comfortably warm and a popular destination for beach-goers.
If you are wondering which month is the hottest, the answer is straightforward – August. In August, temperatures are the highest, and the water provides a wonderful escape from the sun. At the same time, it's perfect for water sports, beach activities, sunbathing and swimming. 
With its numerous beaches, sports clubs, nearby resorts and warm weather, Varna offers plenty of opportunities for visitors to enjoy the warm waters of the Black Sea during the summer months.
What is the coldest month in Varna?
The coldest month in Varna is January, with average temperatures ranging from 1-6°C. 
While the colder temperatures may not be ideal for beach activities, there are still plenty of things to do in Varna during this time. The city's rich history and culture make the cloudy weather a perfect opportunity for exploring museums, galleries, and historical sites without the noisy and curious tourist crowds. 
Additionally, if you plan to visit Varna during winter, you can visit the annual Christmas bazaar at the Port of Varna. There you can try warm Christmas drinks and enjoy the delicious local cuisine. The bazaar activities usually begin at the end of November and end at the beginning of January.
Does it snow in Varna, Bulgaria?
Snowfall in Varna is rare, with only a few days of light snowfall each year. It is not common for the city to experience significant snowfall, as it is situated along the Black Sea coast. 
That's why Varna benefits from a milder climate, making it a great destination for those who don't favour subzero temperatures and snow storms. 
However, Bulgaria is a land that offers diverse experiences suitable for all tastes and preferences. So if you are a winter sports lover who wants to enjoy proper winter weather, I advise you to head towards the southwest parts of the country and slide on some fresh, fluffy, white snow.
What's the best time to travel to Varna, Bulgaria?
The best time to travel to Varna is now! No, of course, the answer to that question depends on the person you are and your personal liking.
Let's say you are a person who loves lively streets and busy crowds that make them feel alive. If, in addition, you love sunbathing and enjoy swimming in warm waters, then probably summertime is the best time to travel to Varna (for you).
During that time, you can also enjoy the colourful nightlife in various clubs in the city centre, the port and the beach line. You'll find the city's beating heart inside the beach bars along the coastal line.
However, if you are not such a fan of beach and water activities and are more interested in visiting the archaeological and cultural sites of the city, I strongly advise you to visit during the low season (spring/autumn/winter). You'll be able to enjoy fewer crowds and pleasant weather.
What's worth mentioning is that spring and autumn certainly have a lot to offer with their colourful city decoration, presenting a perfect opportunity for photography lovers. Winter months, on the other hand, light up the entire city and contribute to a festive mood.
Conclusion
So, let's sum up everything about Varna's climate:
Warmest months

– June, July, August

Rainiest months

– May, June

Coldest months

– January

High season

– from June to September

Low season

– from October to May
Do you want to learn more about Varna? Discover all this beautiful city has to offer and everything about its attractions, culture, and people.