Bulgaria is somewhat underrated when it comes to travelling Europe, but so are the rest of the Eastern European countries. And I am here to change that.
Bulgaria is my home country, and I can proudly say it is stunning. It is totally worth the visit and you should spend at least 2-3 weeks here. Unfortunately, that is not always possible unless you travel full-time or are a fan of slow travelling.
You may hear that Bulgaria is the poorest country in Europe or something terrible about our politicians, but that is only part of the reality. Not everything is black and white, and I love the colours in between.
Bulgaria is also full of welcoming, good-hearted people, curious minds, free souls, mesmerizing views, mountain ranges, clean beaches, vast green forests, cosy villages and urban cities.
I do understand the hesitation from foreign backpackers, and especially women. The truth is – Bulgaria is actually as safe as any other country but has different things to offer.
Here are the top reasons why you should visit Bulgaria.
This is not popular information and even some Bulgarians might not know it, but there are actually 39 mountains in Bulgaria. They are separated because of their unique flora, fauna and topography. In addition, each region has specific folklore traditions, cuisine and even language accents.
The top 5 largest mountain ranges in Bulgaria are: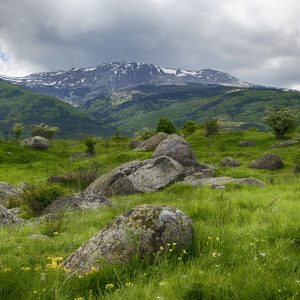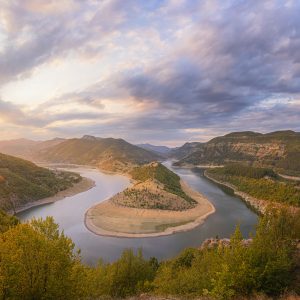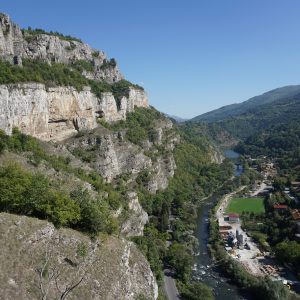 With all this in mind, you can spend days and months planning your hiking trips. And believe me – you will always want to see more, no matter how tired your legs are.
It is a great winter destination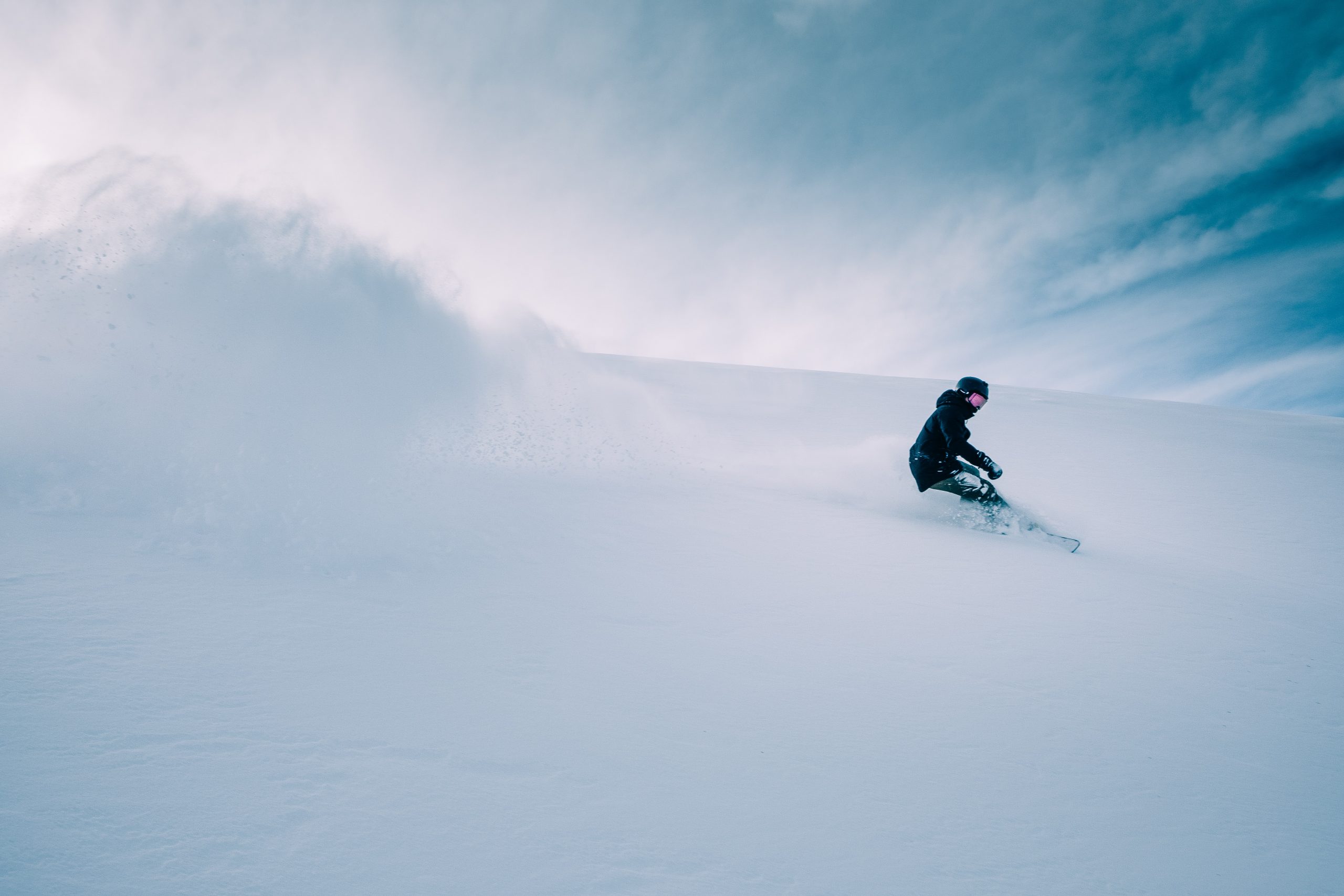 Some of the most visited winter resorts are:
Another reason to visit Bulgaria: You are always welcome
Bulgarians are famous for their hospitality
Bulgarians are famous for their hospitality. I would add – especially the elderly people living in the southern parts. If you are in the Rhodopes there's no chance you'll go hungry or without shelter.
But Do They speak English?
The only problem is the language barrier. The older generation speaks mainly Bulgarian and Russian but they will still do anything to make you feel at home and frankly – they will not care if you don't understand them.
English is more common in cities and among younger people.
Bulgaria is a must-visit for foodies!
I will not dive too much into this but remember that you can taste some of the most amazing traditional dishes here. You can see some in other Eastern European countries but in different variations.
I love food, and I appreciate all the food in the world. However, I believe that the best food can be found in Bulgaria in between all the variations on the Balkan peninsula. Or maybe it's just because I've been raised eating it.
Whatever the case might be, remember that if you are lactose or gluten intolerant, you might have some troubles here. Be extra careful when ordering in restaurants, since most of our dishes contain some kind of milk, yoghurt or cheese.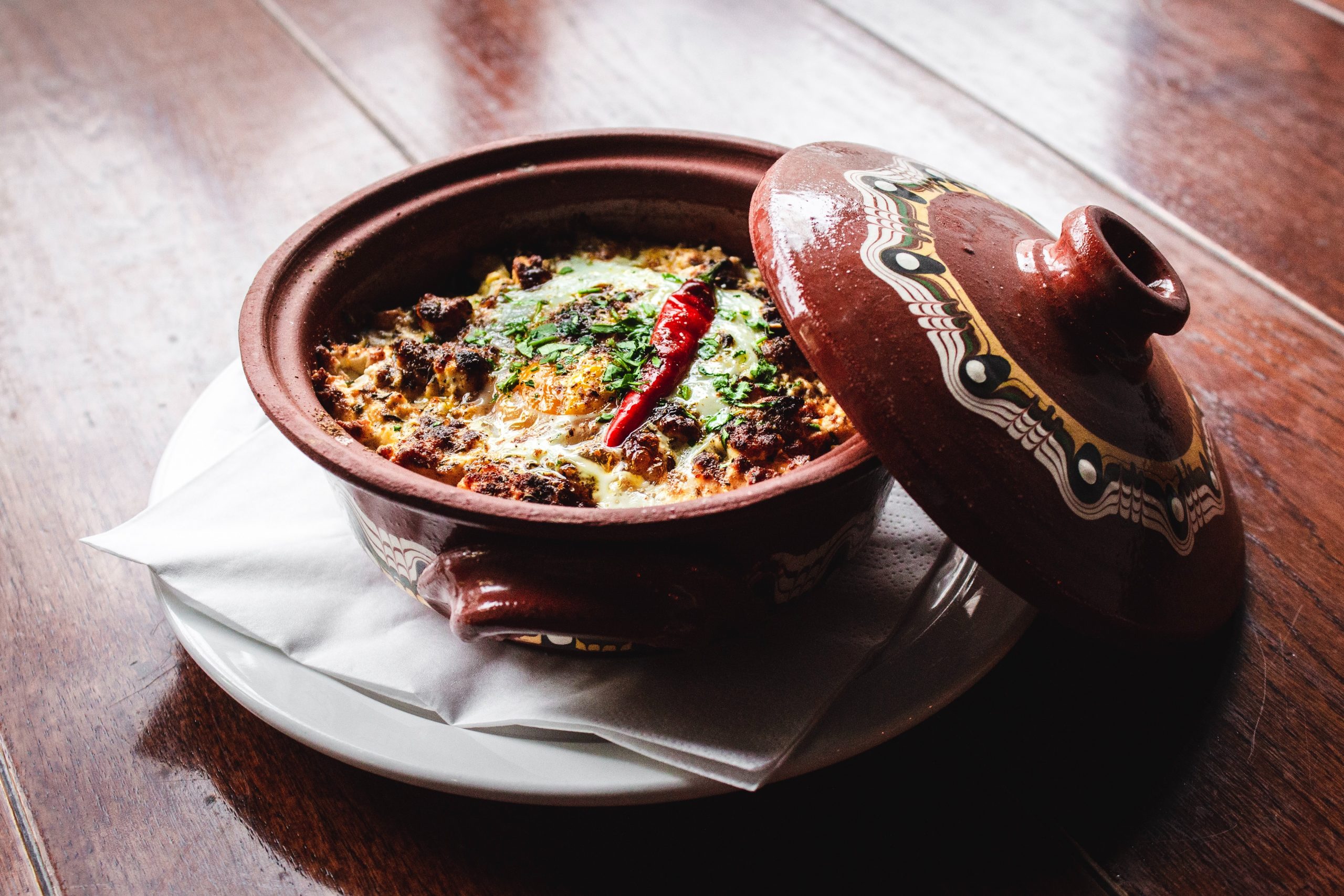 Banitsa
Tarator
Sarmi
Shekmbe chorba
Bob s nadenitsa
Snejanka
Shopska
Chushki Byurek
Kachamak
Mekitsi
Patatnik
Agneshka Kurban Chorba
Kapama
Gyuvech
Tikvenik
Stuffed paprika
Kavarma
Ogreten
Cheverme
Lyutenitsa
Rich culture and colourful folklore
Bulgarian culture and folklore are widely influenced by the Christian Orthodox religion and because the land is a crossroad between Europe and Asia.
Folklore elements that will impress you
You will be amazed by the complexity of the traditional dance "horo", the high tones and the open-throat singing, the colours and geometrical shapes (shevitsa) sewn in the Bulgarian folklore costumes.
If you are lucky enough, you will see rituals that survived through the years and the urbanization of the whole country. You can see men of all ages dancing in an ice-cold river on the 6th of January or barefoot women walking on burning hot coals (nestinarstvo) on the 3rd of June. And these are only 2 of the many things you can see in Bulgaria.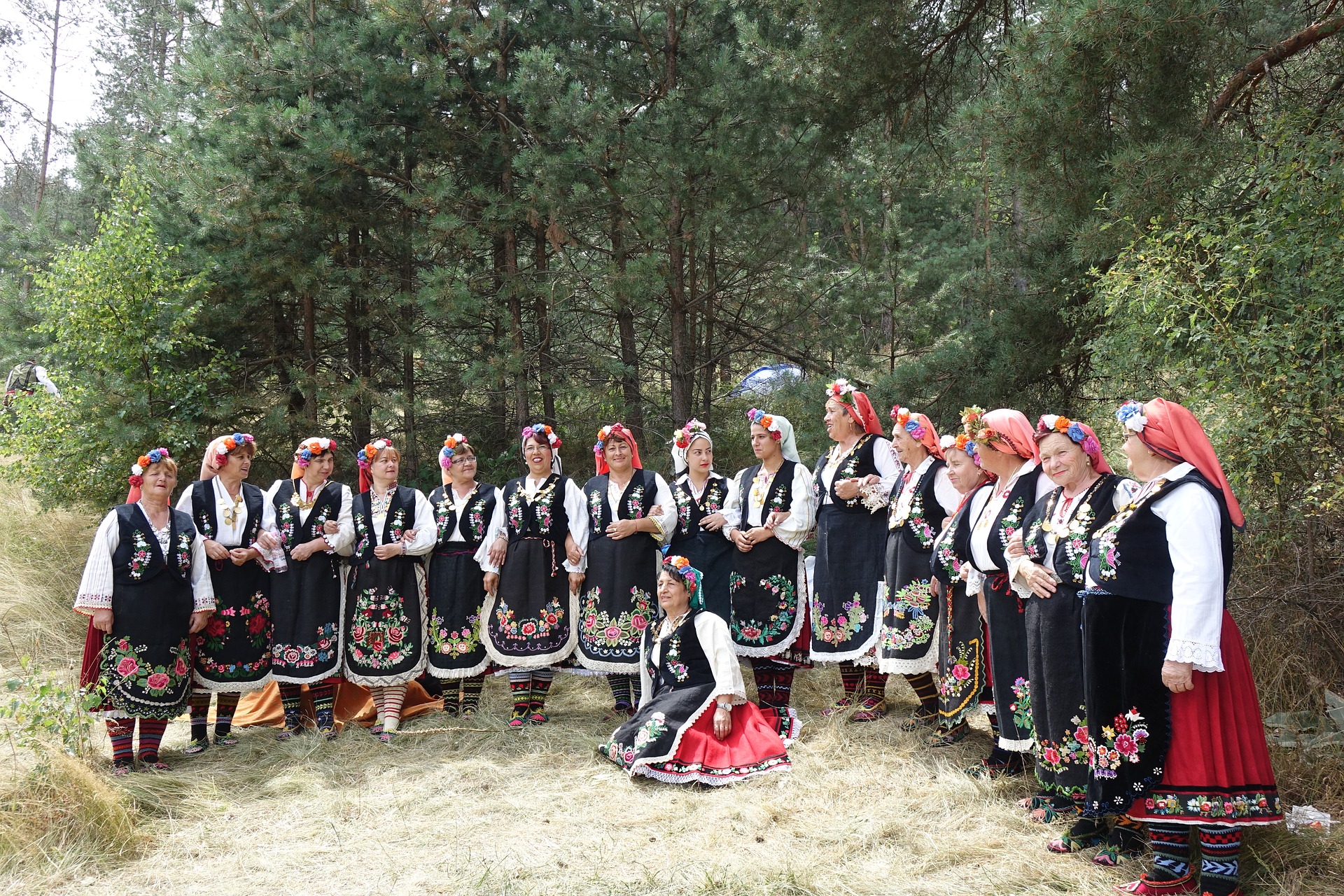 Why you should visit Bulgaria: Ancient History
The history of Bulgaria is a very, very broad topic. It all began with a few tribes that lived on these lands, including the Thracians, Slavs and proto-Bulgarians.
Bulgarian History in a Nutshell
This is literally in a nutshell. Bulgarian history is so rich that even textbooks hardly cover it, so what's left for me?
Later throughout the years, Bulgaria was part of the Roman, Byzantine and Ottoman empires. The passing tradesmen from Asia and Europe also strongly influenced the country. Throughout the years, there were 2 Bulgarian Kingdoms with 2 different capitals. Currently, the capital is a 3rd, different city – the beautiful and overpopulated Sofia.
As a result, you can find ancient tombs and megalithic sanctuaries, museums full of golden, silver and other artefacts from different ages, leftovers from lots of old fortresses and ancient cities such as the Trimontium, Nikopolis ad Istrum, Mesemvria, Serdika and many more.
Historical Towns and Villages
There are plenty of towns and villages with great history about Bulgarian poets and famous revolutionaries. You can visit their birth houses, see how they grew up and see their most impressive works.
Types of wine you must try
If you are a wine lover and love to explore new tastes, have some of the must-try reds such as the Mavrud, Rubin, Melnik, Pamid and Gamza (or Kadarka). There are also plenty of fabulous-tasting and exciting wines. Examples of new-age wine varieties are raspberry, Aronia, and even orange.
There are plenty of wine festivals and contests taking place all over the country. Some of them are the DiVine Taste, Vinaria, Balkans International Wine Competition and Festival, Rose Wine Expo, etc. You can enjoy wine tasting all year round in the smallest city in Bulgaria and the capital of wine – Melnik.
We even have a special day to celebrate the wine and all the vineyards – the 14th of February (yes, same as Valentine's Day). Love and wine always go hand in hand. To be specific, it is a celebration of St. Tryphon – the patron of vine-growers and winemakers.
Bulgaria is famous for its rose oil production. According to different sources, together with Turkey, it produces over 80% of the world's rose oil.
What sor of rose is used for rose oil?
The oil is extracted thanks to the particular sort of roses – Rosa Damascena. They are mainly produced in the sunny and fertile Rose Valley, Bulgaria, located near Kazanlak, southern from the Balkan range.
What's made out of roses?
You can buy millions of different cosmetic products with Bulgarian rose oil base. They are great for skincare and come in face and hand creams, massage creams, cleansing water, body lotions, soaps, perfumes, essential oils, hair products and others.
I genuinely find spectacular the Rose Festival in Kazanlak, which takes place in June (yes, the whole month). Keep in mind that the main events occur at the first weekend of June. You can enjoy the rose parade, immerse into the rose-picking rituals and even see the coronation of the rose queen.
How fantastic is that? And it smells great.
Enjoy relaxing SPA procedures thanks to the Countless hot springs
I will create a separate post about this because there is too much to say and offer. I just can't fit it in a paragraph or two. But here are a few words so you can get an idea.
Are the springs really that many?
Everyone's heard of Iceland and its famous mineral water and hot springs. But did you know that Bulgaria is also practically a heaven when it comes to this? Every second there are 5000 L of mineral water coming to the surface of the country with over 200 mineral spring sites. This makes it second in Europe (after Iceland) as of mineral water sources.
Benefits of hot mineral water
Mineral water is proven to have beneficial effects for various health aspects, such as:
The musculoskeletal system
Eczema
Circulation
Nasal congestion
Detoxification
Burning calories
Relaxation.
But anyway, you don't need to have health problems to enjoy the water. It feels incredible to dip into a hot water spring during a cold, snowy day. Trust me.
Hot springs destinations in Bulgaria
Some of the most famous hot spring destinations in Bulgaria include Velingrad, Devin, Banya, Hisarya and Sandanski, but there are many, many more.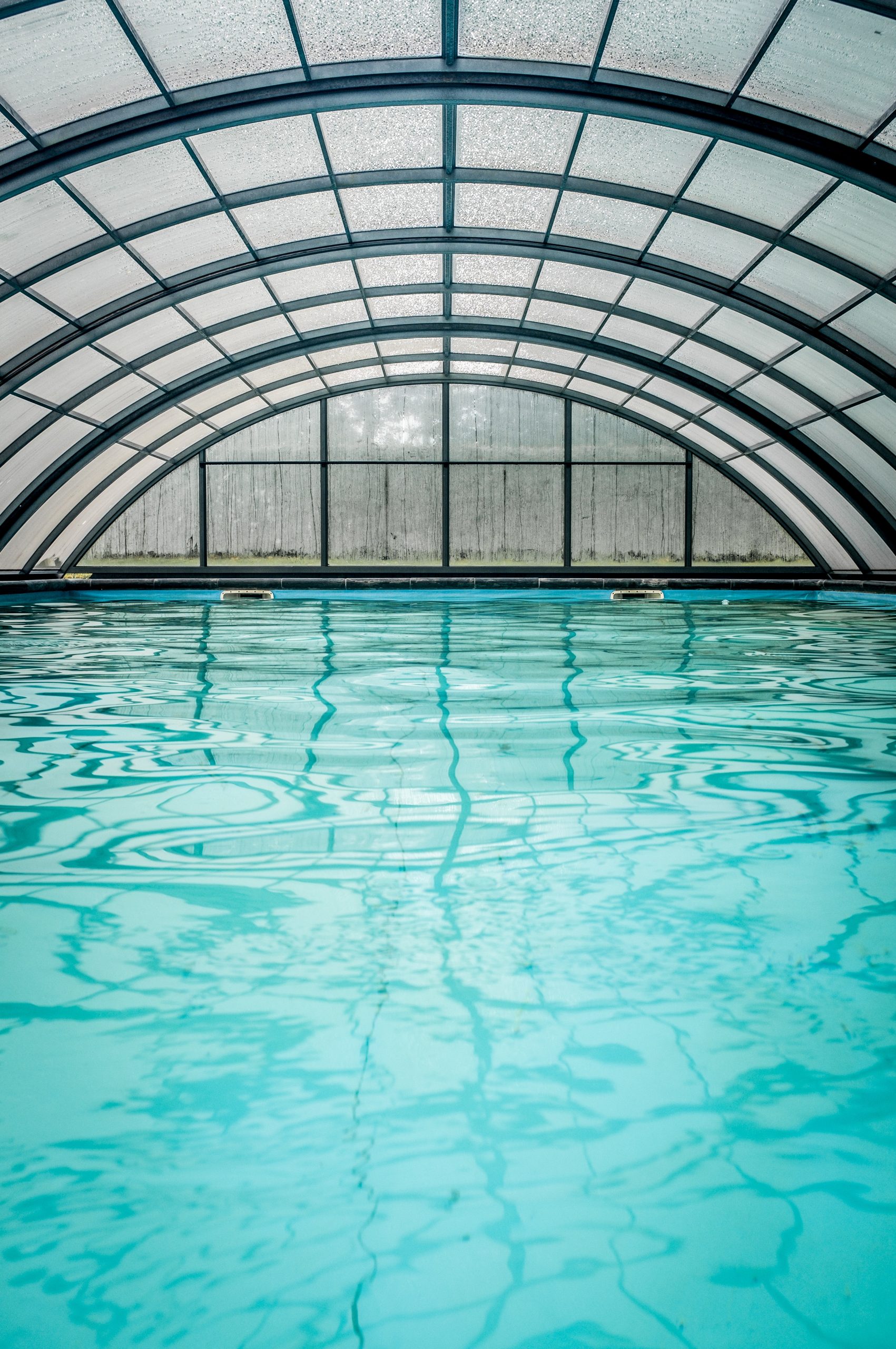 Beach life and seaside summer adventures
Yes, if you didn't know, Bulgaria has a seaside. Unlike the theory of a South African friend of mine, who thought Bulgaria mainly was a desert. East of the land is the Black Sea, meeting the golden beaches in the south and the raw rocky landscapes in the north.
Enjoying a vacation near the seaside is just class and something that many would prefer. But except for lying on a sandy beach and having cocktails all day long, you can do more in Bulgaria.
I am genuinely in love with the camping sites near the beach, and I'm not trying to hide it. There are plenty of beautiful paid camping zones which you can go to with your camper or your tent.
There are also some hidden secluded places perfect for wild camping. Personally, I am not against wild camping. I am against people who leave their trash and don't respect nature.
The nature around the seaside is beautiful and, as cliche as it might sound, it can leave you breathless.
Some great spots for morning or afternoon walks are several capes, monasteries, pretty old towns, palaces, botanical gardens, estuaries and exciting rock formations like those in Tyulenovo or Sinemorets.
There are even some islands on the Black Sea shore. How amazing is that?
They are 5 and have saints' names, including St. Ivan, St. Peter, St. Anastasia, St. St. Cyricus and Julitta and St. Toma or the Snake Island (spooky).
You can find tour agencies, take a boat to visit the islands, or grab your drone and take some fantastic photos.
Are Bulgarians religious and what's the dominant religion?
As you might have guessed from the names of the 5 islands above, Bulgaria is quite a religious country.
The official religion is Christianity (Orthodox), but there are a few regions where Muslims are predominant. Orthodoxy has influenced Bulgarian traditions and the specific celebration of certain holidays, including how many dishes are served and what type they are.
You can learn a lot about Christianity here, visit many churches, monasteries both active and inactive, for males or females, and even some rock monasteries.
Some of the widely celebrated religious holidays include Christmas and Easter, Theophany (the 6th of January), Palm Sunday (the Sunday before Easter), The Dormition of the Theotokos (the 15th of August), and to be honest – many, many more. I guess I should also make a separate post about that (mental note).
In the Orthodox calendar, every day is a holiday. Literally, there are 365 holidays in Bulgaria. What's not to love about a year-round celebration?
You can almost travel back in time
Where to begin?
Maybe from the old trains which take forever to arrive at the final destination. But they offer scenic views, and I love them very much, in all honesty. That's as close to time travel as you can get.
Old towns with beautifully preserved houses, red tile roofs and stone walls, cobblestone streets, wooden furniture and small details… I love them because they always make me feel super cosy. Especially in winter, when the snow has fallen, the chimneys are smoking, and you can snuggle in the welcoming and warm Rhodope blankets.
Not to mention the historical sites and leftovers from ancient empires just sitting there, waiting for you to rediscover them and dive in their glory.
Mixing party with culture - attend some of the best festivals
Party animals out there, here is what you've been looking for.
Besides the excellent nightlife the larger cities offer, there are hundreds of festivals – techno, DnB, house, metal, punk, reggae and whatnot. There are many music festivals with similar specific interests for those who like to mix in a little bit of culture and enjoy crafty workshops. There are folklore costume festivals, national dance and song festivals, eco fests, hippie fests, crafts fests, food and wine fests, and last but not least, the unique bagpipe contest.
I am pretty sure I am missing a lot here. That's why I will (again) create another blog post dedicated primarily to the festivals in Bulgaria.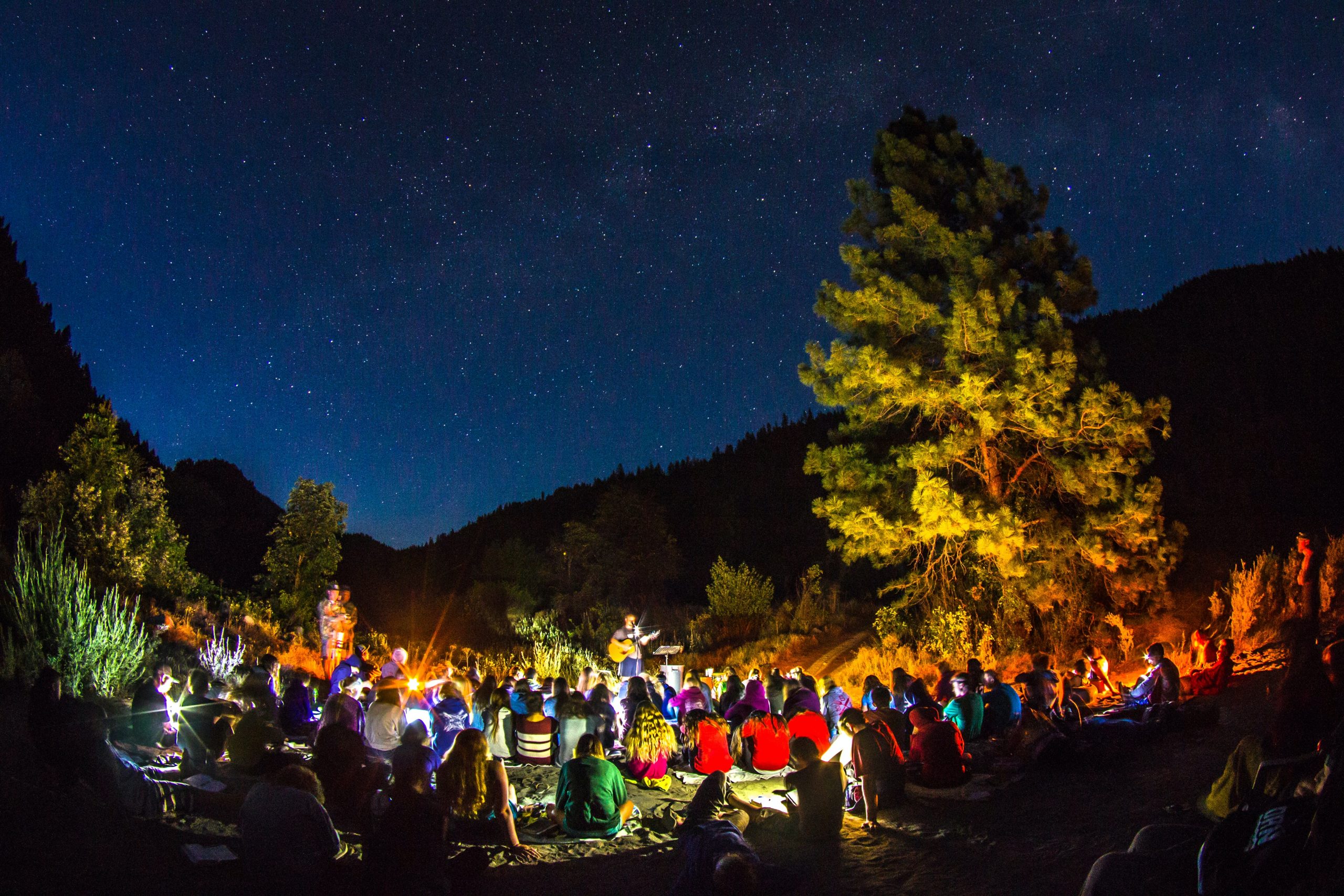 Bulgaria is a safe country for travellers
It is just as safe as any other European country. Many people are reserved for travelling to Eastern Europe, so I tell you it's OK and you will be just fine. Women in that count too.
The biggest issue is probably the scams like the taxi asking you for too much money to drive you from the airport to the city's centre. Don't buy anything from people who offer it on the streets unless it's socks from a nice old lady. It's nothing more special than any other country I've been to, and most of the time, you will get away with common sense.
Take precautions no matter where you are
Nevertheless, take some precautions and stay away from minority neighbourhoods. Keep in mind that it's always best (no matter where you are) if you have someone local to give you tips on where to go and where not to go.
It's an affordable destination
Being the poorest country in Europe has its advantages for the foreigners (joke's on us).
The Bulgarian currency is Bulgarian Lev, and it almost always costs half of how much the Euro does. A night in a typical hotel in Sofia can be anywhere between 20 and 50€. If you travel for business or love spoiling yourself, you can spend an unlimited amount of money on the most luxurious hotels.
Typical hostels for backpackers will charge you between 7 and 15€ per night. A decent meal in a restaurant will be around 7€. Again, if you don't go crazy with your budget. A pint of beer would be less than 2€. Activities such as tours and museums are also very affordable, and some are free of charge.
This is why you should visit Bulgaria. It's also great for backpackers, family and business trips
What are the seasons in Bulgaria?
There are 4 distinct seasons in Bulgaria, so you can choose when to come to make the most out of your trip based on your weather preferences. Wanna go to the beach? Come in June, July, August and visit the gorgeous seaside resorts and towns. Wanna snowboard and party in the mountains? December-March will always be welcoming, depending on the snowfall.
What kind of travellers visit Bulgaria?
The variety of things to do and see is so wide that it is appealing to people of all ages, social, family and work statuses. Bulgaria is an excellent destination for budget backpackers and comfortable families. It can be very luxurious if you are willing to spend on it. Enjoy great views, beautiful nature, fancy hotels, delicious food, and much, much more.